Office Cleanouts
When you need to get rid of office junk, call the pros at Kanai's Junk Removal for expert office junk removal!
Superior Office Cleanout Services
At Kanai's Junk Removal, we offer full-service office cleanouts that make your life easier! Just sit back and relax as our hard-working team hauls all your office junk away and cleans up any leftover mess.
Not only do we get the job done fast, we do it all at a fair price! Just let us know what needs to go and we'll give you a free quote.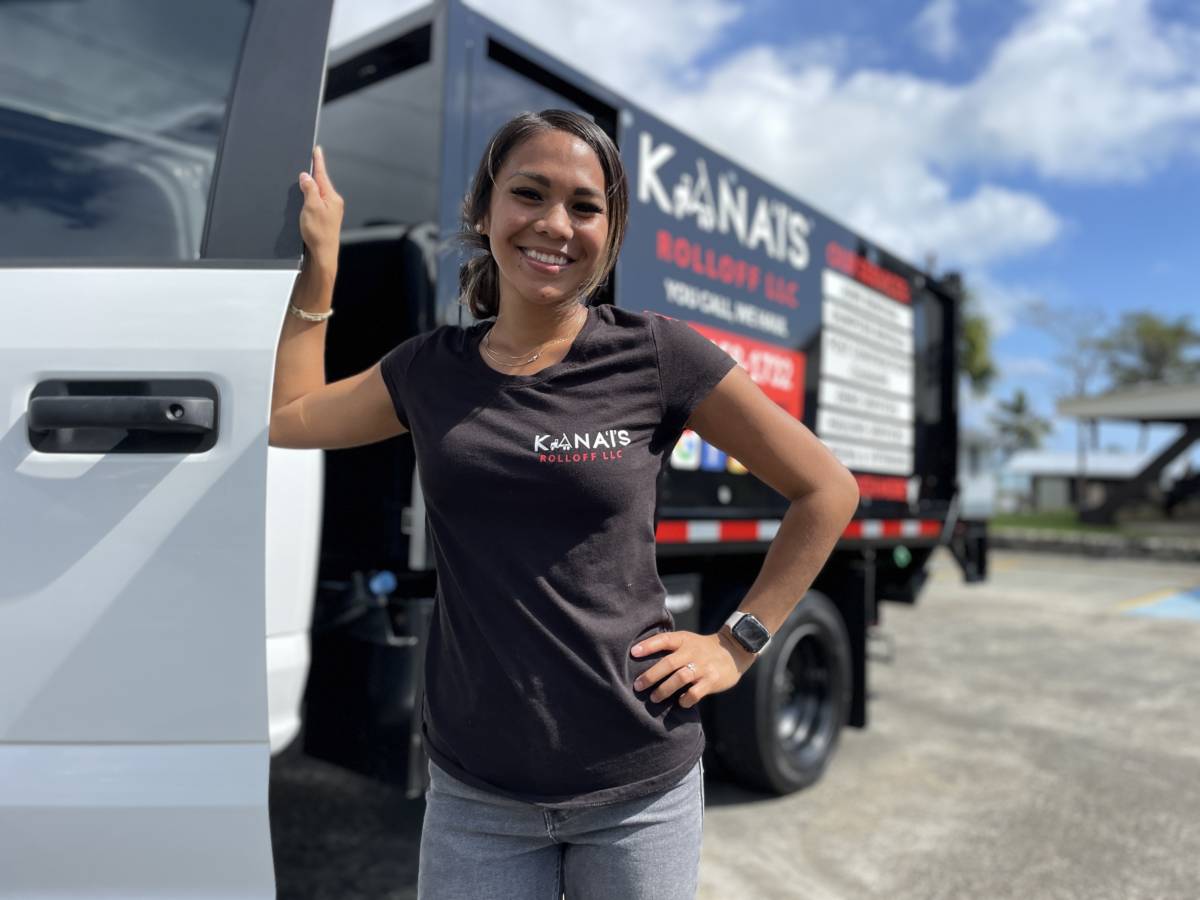 Full-Service Cleanouts
When it comes to office cleanouts, it can be hard work and take days, maybe even weeks. That's why Kanai's Junk Removal provides full-service cleanouts! We don't stop at offices– we can clean out residential spaces too, from garages to entire estates.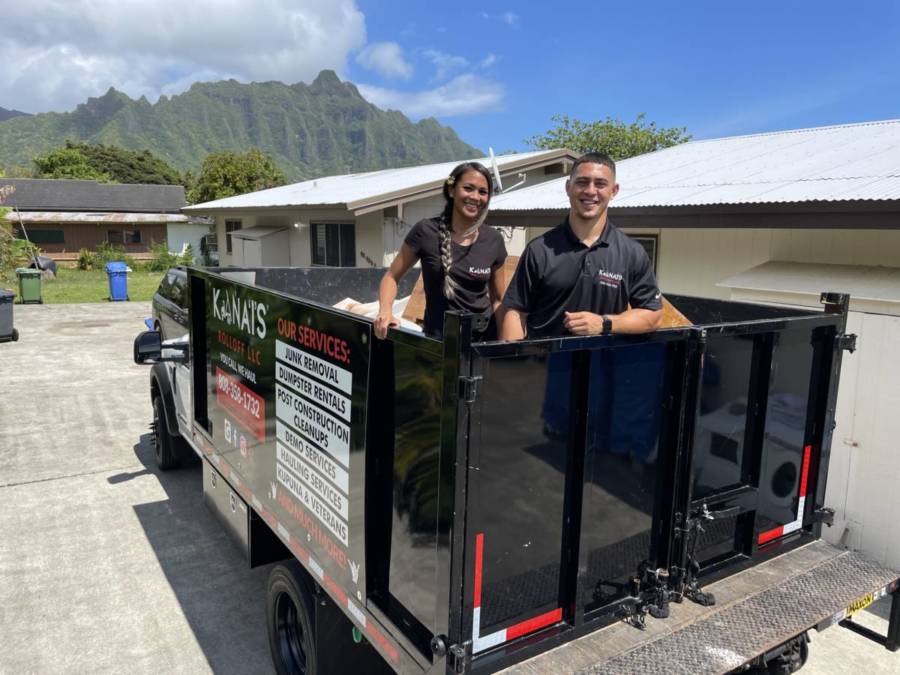 Eco-Friendly
Locally-owned Kanai's Junk Removal makes eco-friendly practices a priority! We believe we can make a difference by keeping junk out of our landfills. That's why we haul your junk to the proper facilities, donating and recycling whenever possible.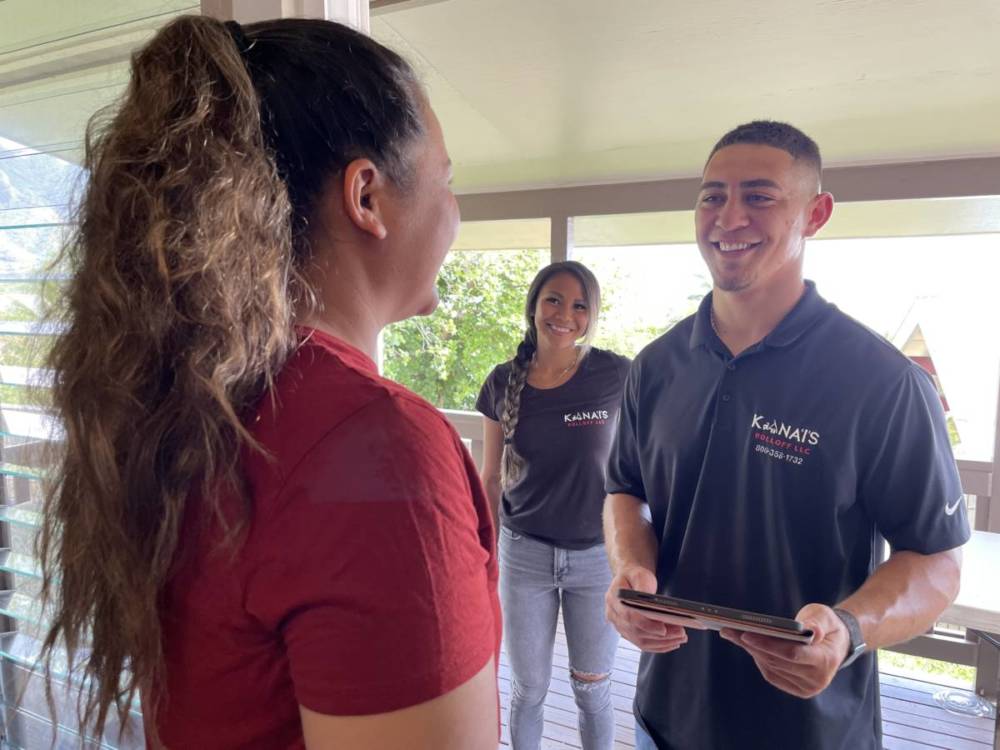 Fair Pricing
We make the cost of office cleanouts simple with our volume-based pricing and free quotes. Before beginning office cleanouts, we give our customers free, upfront quotes based on the size of the job. After we finish, there will be no surprises at check-out because our quotes include all fees!
Office Furniture
From hefty filing cabinets to desks, we accept all types of furniture in a clean out!
Old Paperwork
You can count on us to recycle and/or destroy any outdated documents and paperwork.
Electronics
Got outdated computer monitors or other electronics in the office? We'll take them off your hands!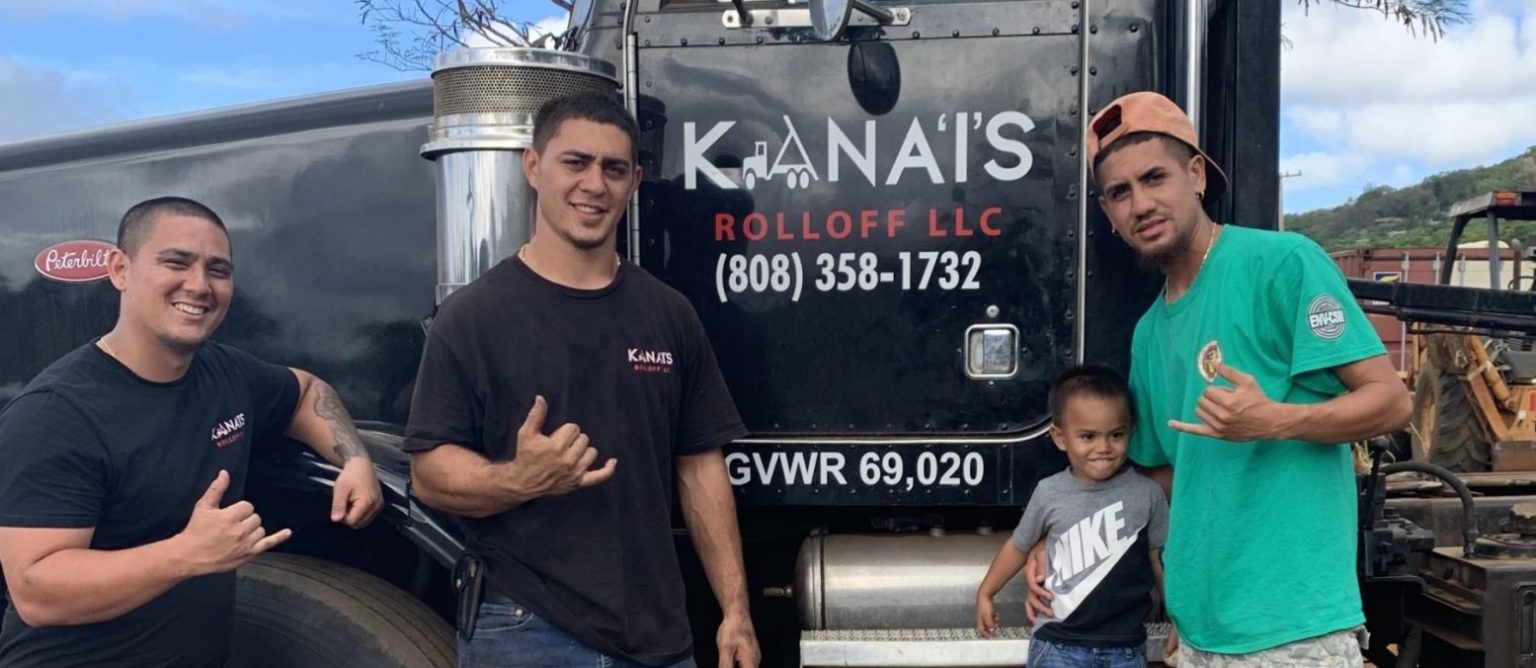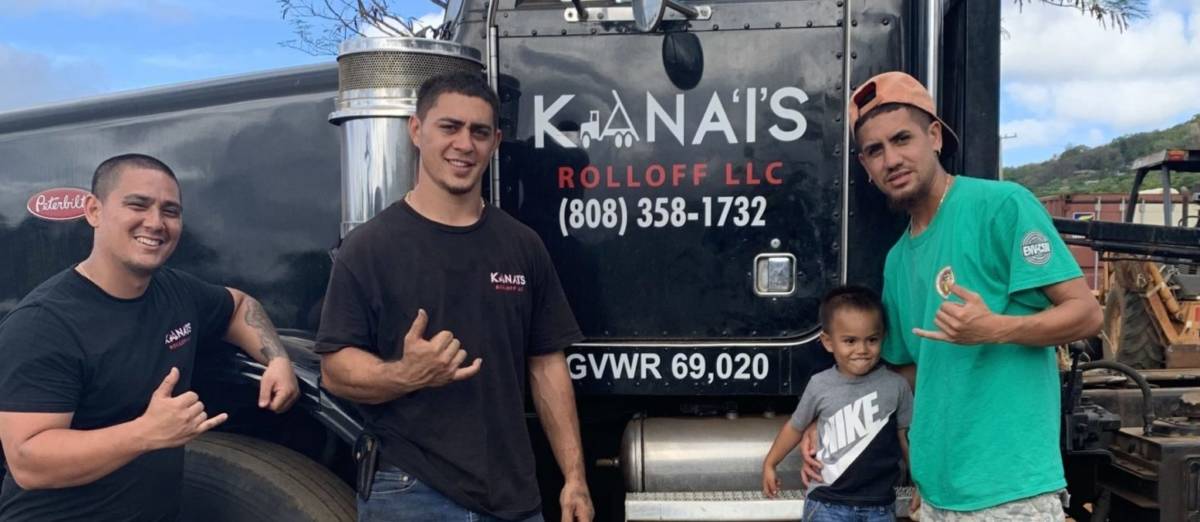 ITEMS WE TAKE
Sofas
Desks
TVs and Electronics
Approve Your Quote
Our team of experts will give you a free quote after discussing the job with you.
Relax!
Once you approve your quote, your work is done! We'll make sure to arrive on time and get the job done right.
REVIEWS
Just had an awesome experience with Kana'i's! My refrigerator finally kicked it and we were looking to bring another fridge from my mom's house, since it's so hard to get appliances right now due to COVID. Long story short, they met us at my mom's, discovered that the fridge we wanted to have moved to my house was wobbly, my mom found a fridge at Costco and they were so gracious to instantly change plans to head to Costco to pick up the new one and bring it back to my house. On top of that, they had to disassemble both the old, broken fridge to get it out of the house and do a little disassembly and rebuilding of the new one to get it in the house.

Great, great, great customer service on the phone and in person and also great rates. Would definitely book them again and 10/10 would recommend!

These are good people, super helpful in getting the job done right 100%. My family was trying to help our Dad prepare his home to become a rental. A ton of "stuff" had been accumulated over the years, including an old bathtub from a previous remodel, huge metal desks and shelves, plus an old dryer machine.

Most importantly they were on time, hard working and swept up after hauling a ton of stuff from the carport. Crew of three people with a flatbed style dump truck. I will use them again in the future!

Back in late May, I needed to remove a large and heavy medical table from our office.
I called Kanai's Rolloff and they were so accommodating and flexible with their time.
Excellent customer service with great rates!!

Took a risk with Kana'i's Roll off since there were only a few reviews, but we're happy we chose them! My Granny passed away earlier this year and we had a ton of stuff we needed to get rid of. Kana'i's quote was fair and in line with the other companies we called, but they were able to get us scheduled much sooner.

Kana'i and his coworker Brooks were professional and incredibly respectful of everything that needed to be dumped. I heard nothing but positive remarks from them, even though they ended up needing to do multiple runs and ended up coming back a second day (we had a ton of stuff!).

Would highly recommend them for small or large jobs – we filled up two trucks and had a mixture of wood, trash, and metals to get rid of. Thanks Kana'i!

Brooks and her team at Kanai's were great. Brooks was extremely responsive and they had availability faster than I expected to do a haul of concrete and scrap construction material. We thought about getting a roll off bin but the cost since we had concrete wasn't that different from having them haul it all for us. The three of them hustled (Brooks included!), and even our very hard to please project manager was really impressed with their work ethic and price! Would definitely recommend them and plan to use them in the future. Our subs were also impressed and are happy to have another company (especially a local, small business) to reach out to for future hauling services.

Very professional, Team was able to pickup and haul over 45 bags of debris, dirt, and twigs from the back of our home.
Quick workers and affordable. They can work with you and also provide you a military discount for those military folks.

We had a large, ancient, leaking shed filled with junk from the previous owner. Kana'i, Brooks, Pono, and Dallas were so efficient and helpful in getting the shed dismantled/detached from the slab and carefully loaded onto his trucks. It took a few loads, and we were left with a cleaned slab. Kana'i and crew are very reliable — sent quote right after the visit and arrived on time on the day we agreed on. All his crew are respectful and thoughtful. Highly recommend!

Just hired this company for a huge huge haul out of my parents home. It was a massive hard job because they had to go up a walk hill and down some stairs just to enter the home. So to haul all this stuff out was going to be a crazy bust your butt job and they did it with no complaints! They were fast, efficient and very hard workers and very polite, and very affordable!
You would be crazy not hire them!

I had Kanais Roll Off take care of our construction waste that we wanted gone on a short notice, they were not only very quick to respond but also showed up within a few hours for the pickup. Their prices are very fair and would definitely recommend them.

I am completely amazed by this company! I had some old furniture to get rid of. They fit me in within days, we're early, and super professional. I highly recommend using this company. My resident manager was impressed by their work too. Thank you so much for helping me today. No more stress of having additional furniture laying around. I will be using you again and I will spread the word to everyone I know.